Collecting overdue balances from patients is never an enjoyable process. It requires a substantial investment of time and resources, and, more often than not, leads to overworked, stressed out employees.
Unfortunately, debt collection is a necessary evil for medical device manufacturers. Contacting overdue debtors and asking for payment is crucial to your business's survival. Bad debt places an unnecessary strain on income stream and inventory projections. When a device is not returned, your company loses billable dollars by not being able to send the device to another patient. Even if you collect payment for a damaged or lost device, the reimbursement will most likely be less than what it cost to manufacture the device.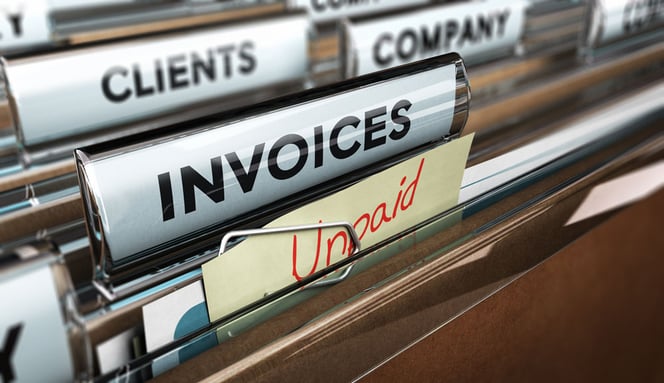 Fortunately, there are ways you can increase the efficiency of your collections process and improve your revenue cycle. If your business is looking to adopt a new medical debt collections approach, here are some best practices you should consider.
Understand the Potential Causes for Late Payment
There are a number of reasons why a patient may have failed to reimburse you for a prescribed medical device. Maybe, they declared bankruptcy, have fallen ill or deceased. Or perhaps, your company failed to clearly communicate the due date or expectations for payment.
Identifying the reason why a patient failed to make payment can be critical to successfully collecting payment. If the medical device manufacturer did not contact or follow up with the patient, the patient may have forgotten about the payment date. In this case, it's a simple matter of reaching out to the patient and rescheduling the payment date. But in other cases - such as bankruptcy or illness - a professional recovery or collections agency should take over.
Offer Payment Options
When you offer a variety of payment options, you accommodate your patients' preferences and improve your chances of receiving payment. Make sure you offer flexibility in both the payment method and delivery. In addition to in-person and mail payments, consider allowing patients to pay over the phone with a credit card or having credit card information on file for automatic payments in the future.
When contacting patients about outstanding balances, mention payment options in your order of preference. If you would prefer that clients pay by credit card, offer that as a first option. If the patient is unable to pay by credit card, then you could move onto a second option and so on. If none of your preferred payment options work for the patient, offer a payment plan as the final option.
Bring in a Medical Collections Agency
Even after implementing these tips in your collection efforts, you may still struggle with collecting some overdue payments. In these cases, you may want to consider bringing in a collections agency to manage your payment collections more efficiently.
A medical collections agency offers numerous benefits for medical device manufacturers, including industry expertise and a formidable reputation. An agency hires professionals who use proven collections techniques to improve your chances of success. Rather than chasing down outstanding balances, your employees can focus on the job they were hired to do and you can concentrate on running your business.
Collecting past-due bills from slow paying patients is never easy, but these recommendations can dramatically increase the number of payments you receive. Are ineffective collections efforts negatively impacting your business's finances? VARO provides a variety of patient contact, payment, and medical device recovery services to optimize your collections process. Learn more about the services we offer here.