CFO's Must Become The Pilots Of Healthcare
As hospitals strive to make the right investments in healthcare information technology, they often find themselves torn between two competing imperatives:
the need to limit the amount of money spent on IT or
the need TO spend money on IT (especially when it can help increase revenue)

These new technologies will be the success link between concepts like accountable care and patient empowerment. They're more cost efficient, easier to use and more accessible to everyone- it's not hard to see why IT is becoming the key to a successful business model in the modern healthcare.
What does this mean for the healthcare CFO? If they expect to make sound decisions about the organization's financial strategy, they'll increasingly be involved with strategic IT choices as well.
With every new system conversion, IT continues to change. On top of that, analytics are much more readily available and waiting to be leveraged. Unfortunately, a typical, numbers-driven CFO is often not technically savvy enough to adopt such technology changes successfully. And the cherry on top? The fear of ICD-10 quickly approaching and the implications of looming coding complexities. For the struggling CFO, your role is probably starting to appear like a tunnel with no light at the end.
What has caused such an uptick in the changing role of the CFO?
Federal and state governments are becoming more active in attempting to rein in healthcare costs as well as find new incentive systems to improve quality of patient care.

Hospitals are no longer utilizing fee-for-services and instead, are being asked to assume risk for the overall health of the patient in an accountable care organization (ACO) business model.

ACO's rely heavily on health IT solutions to securely store and share electronic health records and provide patients information about their status and treatment options

Providing traditional methods of health records are no longer an option. One of the most necessary technology needed to provide electronic health records to a patient is a cloud-based storage platform that can easily manage all aspects of a patient's medical information.

Contending with regulatory headaches like

ICD-10

implementation and the certain level of chaos that will ensue once it's here
All of these changes to healthcare organizations simply infer that updated healthcare information technology is no longer an option, but a priority. Whether you're a large organization with deep pockets or a cash-strapped small organization trying to keep up in this IT race, if you want to be a successful CFO in 2015 and beyond, action needs to be taken.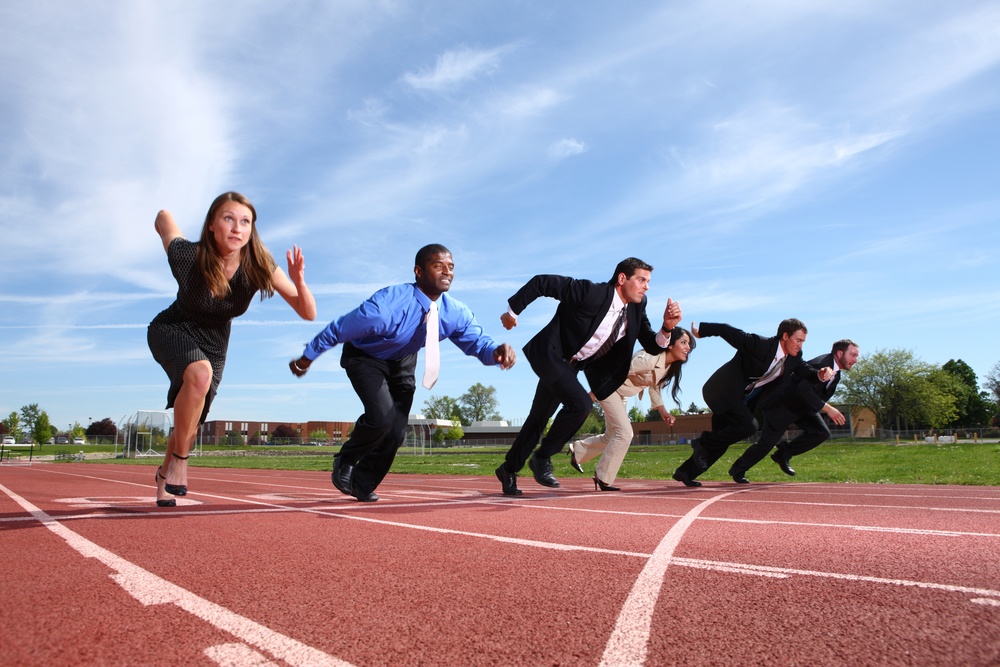 Here are 4 ways to improve your healthcare revenue management cycle and not lose out on critical opportunities:
Trend and benchmark your healthcare data. You can't measure what you don't manage. We all know that in order to stay on top of your game, you need to start identifying areas to improve your revenue cycle and make sense of it. Analyze why a patient comes back, when/why he may return in the future, and how to understand the root causes.

Ask frontline staff for suggestions. If you aren't a tech-savvy person, lean on your staff and ask for help when needed. Each team member can give you a unique perspective! If you've hit a roadblock during your pile up of new work, consult your frontline staff for suggestions about the best way to solve the problem. They have valuable patient insight to share, and making them active participants will help guarantee sustainable change.

Fundamentally rethink your business. It might sound counterintuitive, but incremental improvement is the enemy of major improvement. If your healthcare organization were to set a 25% cost reduction goal to reduce costs by 25% to win in the new climate of change, that requires more than just a tweak and fix here and there.

Finding the right revenue cycle solution. This is more important than ever before! With new challenges to focus on, the proper healthcare revenue cycle solution will eliminate the time and attention you devote to RCM activities. Outsourcing RCM responsibilities to a reputable company gives you significantly more time to focus on more profitable or pressing areas of your role.
Constant regulatory changes and compliance mandates, including the switch to ICD-10 present a must-address revenue cycle challenge. You can't hide behind excuses if innovation is your goal. Although IT continues to change with system conversions, this exciting new frontier will open up new challenges and opportunities for the healthcare CFO. Effective understanding and deployment of technology will likely become a core competence in your new role - if you confront the technology issue head-on now the rewards will be great.
At VARO, you can certainly lean heavily on us during any technical updates or conversions to help ease the transitions. Outsourcing to a company like VARO will help save your organization money and ultimately gain more capital to help with IT conversions or upgrades. Take the time to prepare your team and don't let the fear of your new role hold you back.