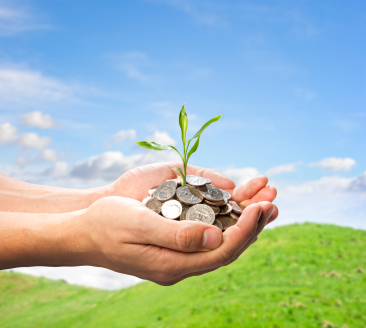 What's one of the best ways to improve your organization's cash flow? Accelerating and maximizing collection of accounts receivable, of course! In most organizations, increase in the amount of capital to fund investments in technology, people, and training depends on accounts receivable collections.
Up until now, hospitals have been able to fund investments in technology, people, and training without stressing about efficient accounts receivable management. Well, they HAVE stressed about it, but it hasn't been enough to make a change – at least not until they've had to or after it's too late.
Organizations should adopt systematic means of changing accounts receivable into hard cash quickly and proficiently. Some simple best practices in accounts receivable management include:
1) Timely and Comprehensive Statement Generation
You would think this would be a no-brainer, but some people treat statement generation as an, "I'll send it when I get to it" kind of thing. How are patients supposed to pay if they don't get a statement? Don't you want a statement every month for your cable, electricity or credit card to see what you spent money on and how much? What if your credit card company sent you a statement in July for charges made in February? Statements should be sent to 100% of the population on time, every time.
2) Representatives with Good Negotiation Skills
You can't expect patients to pay if you don't have skilled negotiators on the phone. It's important for accounts receivable representatives to be polite and professional, but also firm when it comes to negotiations. Good negotiators are able to get patients to agree to pay as much as they can up front or set up reasonable payment plans (in our world, it's "promises") to cut collection times in half and speed up cash flow.
3) Timely Follow-Up of Scheduled Events
Prompt follow-up with patients is a must! Collection software is a key tool for building automated queues and reminders. Systems that automatically queue accounts for timely and comprehensive follow-up, dramatically increase the likelihood of successful accounts receivable management. It's incredibly important that accounts receivable representatives follow-up on patient commitments to get money collected – fast.
4) Alternate Payment Channels
Options need to be given to patients in order for them to pay! You can't expect everyone to want to pay their bills on the phone. With modern day technology, people are paying for things on the web, ACH, and IVRs. Give. Patients. Multiple. Payment. Options.
5) Alternate Communication Channels
Same goes for communication channels. In today's society, you have people that think communicating on the phone is old school! It's important to have not only telephone options, but email, texting, etc as well. We know to be true that people don't always like to talk to a live person. Creating multifaceted communication channels to talk to patients is crucial in today's high-tech society!
6) Third Party Leverage
We all know them – they got their statements on time, they got phone calls, but they never pay. For these folks, the ONLY thing that will get them motivated to pay is a consequence like calls from a collection agency. Having a network of collection agencies as a back-end solution is necessary for any successful accounts receivable management process.