Beginning on October 1, 2012 several healthcare reform measures will kick in.
One reform measure hospitals have been preparing for is value-based purchasing, which is where hospitals will receive Medicare-reimbursement scores based on the level of care they deliver (patient satisfaction). This means that if a hospital receives low patient satisfaction scores, there will be reductions in Medicare reimbursements.
Patient satisfaction is one element that will account for a significant chunk of a hospital's reimbursement score.
Scoring takes into account whether patients feel they had good care, whether the staff was friendly and even if the hospital was regarded as clean. Patient feedback will account for 30% of a hospital's score, so it's important to make receiving the best care top priority.
Other factors like readmission rates, will determine a hospital's value score. However, patient satisfaction will play a huge role in your hospital's ability to receive more reimbursements from Medicare. Since many medical centers rely on reimbursements as a chunk of their revenue, they are doing everything they can to make sure patients have a wonderful hospital experience. Not only making sure they had a good experience, but making sure they won't need to come back again – that they are healthy!
One method many hospitals employ to measure service is to put themselves into their customers' shoes. From the admission process, to their stay and follow-up, it's important to have the best services available for your patients. This means having an attentive and friendly staff that can assist customers upon entry. A staff knowledgeable enough to answer insurance questions and concerns from patients is crucial to ensuring patient satisfaction. Delivering great service at admission can help patients form a good first impression.
Think about when you go to a hotel
If at check-in your experience is already annoying (ex: your room not being ready, the building's hot water isn't working) it can put a bad first impression on your feelings toward the place and can quickly sour a patient's (or customer's) view of his or her total experience.

Emphasis on patient care sounds like a no brainer for overall patient experience, right? It's the staff's responsibility to focus on properly treating and caring for patients, that way they feel their needs were met. This will form a positive impression that leads to a favorable rating. Hospital staff not only need high-quality treatment techniques, but excellent bed side mannerisms. It's important to ensure patient needs are being or were met upon checkout.
Another method to consider is outsourcing your patient billing to an accounts receivable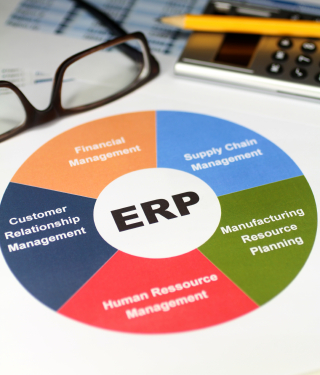 management company that specializes in healthcare receivables. A big reason why hospitals use these services is it allows them to focus more on patient care (the things they're good at and the things they're supposed to do) because staff have enough on their plates. Having the billing managed by another company gives the hospital staff more time to be attentive to the patients, which can help receive favorable ratings from patients.
Furthermore, patient billing companies are typically skilled at providing outstanding levels of customer service that way patients are more likely to receive the same excellent level of care they expect from your hospital.
Companies like VARO offer all the latest tools in patient communication; patients can receive the very best care. VARO reps are highly trained in managing healthcare receivables, healthcare systems, and healthcare customer service so they can address any questions your patients have with billing while providing exceptional customer service. This level of service can help the patient feel happy with the service they receive and could lead to a more favorable rating for your hospital.
Now is a great time to assess how you can improve hospital patient satisfaction. Since part of the reform measures how patients view the care they receive, providing excellent service will ensure you receive a higher score, which in turn can help you receive more Medicare reimbursements. Further, by putting yourself into your patient's shoes, you can make sure all your services from admissions to patient care and beyond exceed patient expectations. This in turn will give patients the care they deserve while helping you obtain a great grade.
Looking for more information on increasing post-care patient satisfaction?
Contact me direct
amadeira@varoservices.com