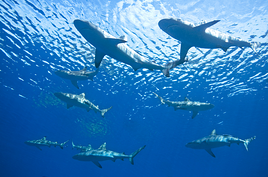 I'm in the consumer contact business. For purposes of this blog, consumers are patients, tenants, retail purchasers, utility customers, and student borrowers. My list could go on, but I'm sure my list conveys the point that a consumer is a consumer is a consumer (there's just simply different types of consumers). A lot of the work my company does involves consumer customer service, consumer accounts receivable management, and consumer bad debt collections.
For those of you not in the know, the legal and compliance end of the consumer contact business has become extremely difficult. With all due respect to my friends in the legal profession (and a real belief that most people are good)...
Here's why:
Most of the laws tied to consumer contact are not current.
Most of the laws tied to consumer contact are ambiguous (how to administer such laws requires a lot of risky interpretation).
Clear laws tied to rapidly shifting consumer communication trends (cell phones, texting, and/or e-mail) do not exist.
Perception in an extremely consumer oriented society puts businesses in a lot of no win situations (barring overwhelming evidence to the contrary, businesses are always guilty and consumer are always innocent).
Some lawyers are motivated to sue consumer contact businesses (they can easily exploit any or all of the four prior points and make money off of lawsuits).

Here's a dirty little industry secret: some lawyers initiate lawsuits and set damages at a number that is cost prohibitive for businesses to fight ("the cost of doing business"). Most of these claims get settled before anyone sets foot in court (and before the suing lawyer has to do any real involved work) thus giving the suing lawyer a very lucrative payday.

A difficult economy has pushed some consumers into a state of "nothing to lose." Some of these consumers are tapping into the aforementioned attorneys hoping to turn their misfortunes into a fortune.
So as I see it, the game for us in the consumer contact business is mitigation – each of the points I just laid out is a long way away from resolution, so elimination (of risk) isn't happening anytime soon. Mitigation means:
Running clean, sound operations that keep the cost of damages down to a minimum – we may need to live with fender benders…we want to avoid outright train wrecks.
Running clean, sound operations that make us a less desirable target for "poacher" attorneys. We stay off target lists because we develop reputations as difficult targets (our strong business practices make it hard to find exploitable weaknesses).
Here's what's up top on my list of mitigation strategies:
Get consumer consent– Whether it's calling a consumer's cell phone or sending a consumer an e-mail, the best way (and in some cases, the only way) to stay safe is to secure the consumer's consent first.

A note to creditors (healthcare providers and credit granters): now is the time to update origination documents to ask for consent at the very beginning of every new consumer relationship – if that happens, consent is baked into every downstream activity.

Execute a strategy to quarantine problems – It's bad when unintended activities happen on accounts that are in a problem status (the consumer has gone on notice with a formal dispute and several days later, the collections team queues up a collection call). Often times these mishaps happen because triggers kick in on automated workflows and activities happen according to schedule. The keys to having a great strategy for quarantining problems is: 1) problems get moved to an isolated area (desk/queue/file) and can't be moved out without an authorized agent's OK 2) some or all activities (calls, statements, letters, credit reporting) are restricted pending problem resolution 3) workflows are adjusted to exclude quarantined areas from automated activities (calling campaigns, mass mailings).
Be a great storyteller – I remember several years back asking some of my industry contacts whether they thought investing in the software and hardware needed to record calls was worth it. Every one of them said it was one of the best investments they ever made. Today when I'm asked the value of such an investment, I give the exact same answer. Call recordings allow me to be a great storyteller because a recording allows me to tell a story exactly (!) as it happened. Other elements of great storytelling include:

CRM software and/or collections software that documents activity (human and system) with date and time stamps
Systems that scan and attach media (correspondence, account records) to a consumer account record

Establish and maintain a simple escalation strategy – Within my organization, I know I want managers, team leaders, and senior members with the best situational skillsets diffusing hot situations. I also know that multiple activities are happening all throughout the organization at the same time (phone calls, incoming correspondence, e-mails). So, to make sure I get problems into the hands of the right people, I've got to continuously execute simple escalation strategies that quickly move problems from source (a phone call, a piece of mail, an e-mail) to resolution specialists.
Train employees – I've been deposed more than once throughout my career. From my experience opposing counsel consistently goes after training as an attack point. I believe the hope was always to capture and demonstrate: a) incompetence (employees didn't even know what they were supposed to do) and b) management's lack of commitment to doing the right thing. Train your people and you'll have a high probability of success because people will know what to do. Additionally, you'll have a good defense in the event you encounter an adverse situation.
This is another topic with a whole lot more ground to cover. I'm very interested in this topic. Please feel free to contact me to talk – rstein@varohealthcare.com or 484 459 8723. Additionally, please feel free to comment with questions, comments, or tips.