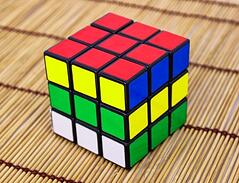 So when you outsource, what are you really buying?
In a past career I needed to develop a better revenue forecasting and goal model for a centralized recovery operation (I oversaw the Agency Management arm of that recovery operation). What I wanted was a model that could accurately forecast gross and net revenues, account for multiple product lines, quickly roll-up numbers (product line, division, corporate) and drill down on numbers (vendor, batch, month), and establish goals for vendors.
To make the "how" happen, I organized a working session with my team's Business Analyst and three operational executives from three different agencies in my agency network. The agency guys I picked for the session had terrific track records for performance, were easy to work with, and had previously demonstrated great problem solving skills. For the session, we grabbed a conference room, ordered in sandwiches, and hashed out an awesome forecast/goal model – the model met all the objectives I laid out and was very well received within the ranks of the organization I worked for.
In my current career, the IT division of my organization is in the thick of an intense security audit. The audit is complex because it requires the interpretation of regulations and the development and implementation of strategies to comply with said regulations. In this example – like my previous example – we again blurred the lines between client and vendor and utilized the management of our Network/Hardware vendor to problem solve and hash out a first class security program. The management of our IT vendor has a terrific track record for performance, is easy to work with, and has previously demonstrated great problem solving skills. So far, the results of our audit are great – to use a third party's perspective, the auditor reviewing us described our plan as the best he's seen in years.
So what's my point?
From my perspective, hiring a great vendor is on par with hiring a great manager. It goes without saying that the manager should do a great job managing his or her respective area of responsibility. But more importantly – especially in today's rapidly changing environment – he or she is there to problem solve and tackle new organizational challenges and new organizational problems.
When I hire a vendor, I look beyond simply offloading the work and look to gauge the fit of the manager – or management team – I'm hiring. Tests like ease of use (accessibility, responsiveness, rapport building), industry expertise, and problem solving/conceptual skills are great tests to apply to the "vendor/manager" you're hiring. Look for the "blur" that makes it impossible to tell the difference between vendor and client.
Here's a great post for related vendor management tips, RFPs Suck: A Provider's Guide to What Really Counts.