Business Process Outsourcing
If you're interested in business process outsourcing (BPO) and wondering how much you can increase revenue by doing so, take a look at the key advantages that experienced BPO companies offer. If you need to convince your company management to approve the idea of outsourcing, just present a spreadsheet outlining the costs of doing all of the below activities in-house: (or grab a copy of our Cost Savings template):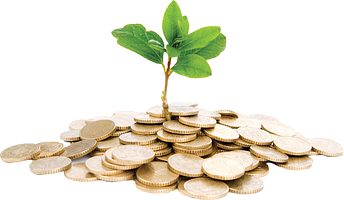 To lower costs and increase healthcare revenue, here's what you need to analyze:
Lower overhead costs: Purchasing and upkeep of physical workspace and the technology needed to run an in-house call center, bill processing or collections department can eat up a lot of your company's budget. Plus you need to hire the experts to select and buy the right hardware and software to fit your company needs. Tech staff must be skilled to keep computer and data systems updated, secure and running smoothly. Salaries for tech experts (and continually upgraded software and hardware) can be crippling expenses. Say goodbye to tech expenses and expensive on-staff experts when you hire a cutting edge BPO provider.
Eliminate fixed costs: Converting fixed costs to variable costs is often key in BPO. Pay for the services you receive or pay the BPO when YOU get paid. For example, Sally will get paid her $50k a year, regardless of her doing any work or whether or not she contributed to the impact on your bottom line, etc…
Lower turnover and HR costs: Hiring and managing non-core support departments: There can be a lot of turnover in support positions like billing, accounting, bookkeeping and payment processing. This can keep your HR staff busy and perhaps require additional recruiters. Extra headcount brings with it insurance benefits costs, workers comp expenses and more.
Lower training costs: Let your BPO concentrate on being up-to-date on the quirks of dealing with ever-changing industry rules and processes—after all an experienced BPO deals with these details every day. They've got the necessary relationships and they know the quickest way do get the job done. Don't let constant training and retraining decimate your budget and play havoc with your turn-around times and deadlines.
Greater quality control: Your BPO will commit to meet stated service levels, turn-around-times, and other key performance indicators. Tracking and enforcing these KPIs with in-house support employees (outside your core business) can be difficult and cost you time.
Increased productivity from your focused in-house core staff: Operate in a lean and mean environment. With back office tasks outsourced to an experienced firm, your core employees are relieved of distraction from their key revenue generating work and free of repetitive support tasks. With your core employees focused solely on your core business.

Privacy regulations followed: A qualified specialist outsourcing agency will be well versed in HIPAA, TCPA, FDCPA requirements and comply with regulations and record keeping.
Retain patients and patient satisfaction: By outsourcing patient service functions, you'll take a big step toward keeping those patients happy; spurring repeat business with them and keep your hospital scores up--all with minimal effort on your part. Hire a qualified BPO to make the most of all client touch points, including well-handled customer service inquiries to preserve and enhance current patient relationships. Existing patients are an excellent source of referrals if managed properly. Focus your outsourcing contractor on maximizing lifetime value of existing patients.
Increase revenue through included value-added services: Line items such as statement generation, phone calls, lockbox services and payment processing really add up, when handled by individual medical offices. Full-service BPOs absorb these costs or provide them at a much lower rate than a single practice could negotiate with providers on their own.
Get paid sooner and realize profits faster: Increased cash flow through expedited collection of receivables.
Reduce bad debt write-offs: When you use business process outsourcing for pre-collections.
Accomplish all this without sacrificing control: Choose a BPO provider offering state-of-the-art management tools for your use along with frequent performance and quality reporting.
Each of these major business process outsourcing advantages translates to cost savings and efficiency benefits which make your company more efficient, productive and best of all--more profitable. Don't let these costs cut into the budget you'd rather use to expand your core business!
Contact VARO's (Virtual Accounts Receivable Outsourcing) for customized receivables management and related services, tailored to your business needs. We're a first party A/R management company handling pre-collections and notifications for many business sectors and industries. Specializing in healthcare BPO, we handle patient statements, resolution of outstanding claims and insurance found along with customer service call center functions. Contract with VARO as a standalone A/R unit, or as part of our parent company, BYL's, array of Business Process Outsourcing services.
To learn what we can do for you, contact VARO online today--or give us a call.
Not sure if outsourcing healthcare receivable management is right for you? Click below to read more.