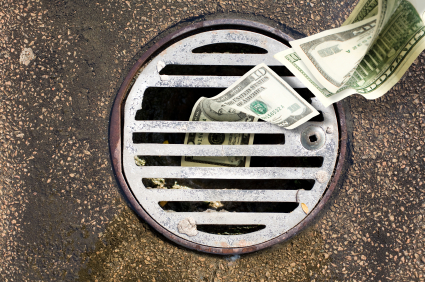 So, I figured I should write about RACs because they seem to be the topic of conversation at most HFMA events I attend. I am NOT an expert on this particular subject, but with research and talking to people within the industry, I found some interesting tips. A survey I read released by the American Hospital Association mentioned the requests for medical records from Medicare's wide-sweeping Recovery Auditory Contractor (RAC) program are up over 47 percent since 2012. Therefore, there are some important things that your healthcare organization should consider when looking to reduce your RAC financial risk.
6 Ways to Minimize Your RAC Financial Risk
1. Review RAC Websites
It is first very important for you and others within your organization to stay on top of the latest updates by frequently visiting RAC websites for the latest information. I'm sure you already know this by now, but if not, make it a habit to start looking. The RAC will approve and post issues they plan on pursuing on their websites before taking them up with healthcare providers. Always check your regional RAC website and stay on top of the latest advocacy news by visiting the website of the American Health Association.
2. Purchase RAC Audit Insurance
Because of the increasing number of RAC requests, many commercial insurance providers have taken steps to provide RAC audit insurance coverage to hospitals and other healthcare organizations. There are a variety of fines, penalties and financial losses that hospitals incur as a result of RAC audits. Commercial insurance providers have responded by creating various forms of comprehensive insurance coverage to allow hospitals and other healthcare organizations to protect providers from governmental action, billing recoupment and fraudulent medical billing. There are even some policies that cover overpayment.
3. Invest in Medicare RAC Audits Software Solution
With the increasing number of RAC requests and the looming 2014 implementation of the Patient Protection and Affordable Care Act (Obamacare), it is very important for healthcare providers and organizations to invest in purchasing and integrating a robust information system that can help prepare your organization for a variety of RAC audits. Whether its Medicare PSC audits, Medicare ZPIC Audits or Medicaid Integrity Contractor audits, your organizations needs an up-to-date software solution that will help streamline your organization response to various audits.
4. Mail Yourself a Fake RAC Audit Letter
In the event that your organization is sent a letter from the RAC program, is your organization prepared to deal properly with that letter? I know, it sounds a liiiiittle far-fetched and not on your top priority of something to do, but it's important! When official communication is sent to hospitals and other healthcare organizations from the RAC program, it can take time before that letter is sent to the appropriate line of command. This can cause major delays in actually responding to the RAC audit letter and preparing staff for next steps. The best way to see how your organizations will handle RAC audit letters is to send a fake RAC audit letter to your organization. This will give you a good idea of how efficiently letters are being handled.
5. Plan for Comprehensive Auditing Practices
When the RAC Demonstration Project discovered that Medicare over-paid $1 billion in healthcare payments from just a handful of states, this made many insurance providers and others anxious to implement their own type of auditing system to crack down on medical fraud and wasteful spending. Your healthcare organization should not just be equipped to handle RAC audits, but even audits from a variety of other healthcare insurance companies. Prepare everyone within the organization's management, billing, coding and information systems staff to deal with audits coming from multiple streams. This is especially true now that Obamacare has arrived.
6. Plan for the future (easier said than done, I know!)
Now is the time to make sure that everything is properly in place within your organization to handle an increasing load of RAC audits being sent to healthcare providers. Your organization may need to step up external help and partner up with someone that is experienced in handling RAC audits such as a RAC attorney. Also, there are many companies out there that offer RAC assessment consulting. Look into a company that can provide DRG and medical necessity claim reviews and support just in case your preexisting staff cannot handle that type of volume. The appeals process can also be very lengthy and burdensome for many healthcare providers and facilities. Make sure you have the right staff on board to handle a drawn-out process that can take years before being finalized.
In the end, there are a plethora of things you and your organization can do to minimize your RAC financial risk. Hopefully these six strategies will help you move in the right start towards preparing for current and future RAC audits.