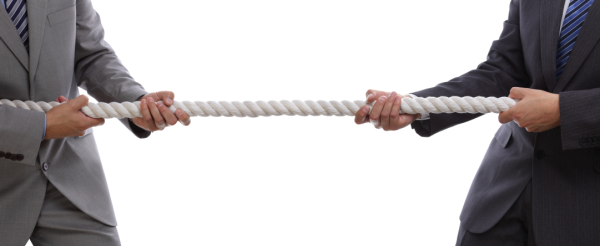 It seems as if there is always something changing within the healthcare field these days. Denial Management (or as a nice woman told me she likes to call it, "Denial Prevention") is no different, and has its own struggles in this ever changing field. A lot has changed, and will continue to do so as we try to optimize how we process denials.
The way your facility handles denials is very important for reimbursement. Duh, right? It used to be that someone in this department (or at least someone who knew the job) would get a letter from the insurance company stating why it was denied. After that, the appeals process would begin. This tied up funds or reimbursements for quite some time and would involve the investment of copying an entire chart and having physician advisors review that chart. This process is very costly and time consuming. Medicare has decided to hold facilities accountable for what they do.
Hospitals must not only treat the patient while in their care, but they need to think about the long term as well. The goal is to not have patients bounce back in. They want to ensure that a patient does not get reimbursed if the second admission is directly related to the first one, meaning that the hospital or doctor did not properly treat the patient.
Facilities are responsible for properly billing and coding each case, which involves the work of many different departments. Often, the doctor treating the patient is not completing the coding process. And at a recent HFMA event, I was told by a woman from a hospital that her co-worker said, "I only need to know one code". This process will get even more complicated when the ICD-10 comes out. If a chart is not properly coded (because people are used to ICD-9 or are not trained right) then it will not be billed properly and that would cause the insurance company to deny reimbursement. Yikes.
Having trained staff is a plus, but being trained is only one aspect of billing and coding. It is also essential to have strong communication skills to develop relationships with insurance companies, and the people working for them. When they are properly trained, have some experience and are able to interact well with the people on the other end of the line, they will effectively be able to raise the revenue for their company upwards of 10%.
Furthermore, if a facility has too many bills on hold waiting for reimbursement, the denials and appeals department will be swamped with work. Denial management is very important and much easier to handle when it is kept up on. A facility needs to be able to recognize when patients do not meet proper criteria, and which codes will not be reimbursed at an inpatient level of care.
Facilities will need to determine if they will take a preventive approach to denial management. They could hire more people to look at cases and make sure that the codes match, that care is being done in a timely manner and that bills are sent out directly in order to be reimbursed as fast as possible.
Accountability care organization, or ACO, is another term being used on the preventive side of denial management. They reimburse hospitals, or care providers, for giving quality care. They have outpatient practices, able to complete tests and studies on an outpatient process and then follow the patient to ensure they are getting good care. They will even educate the patients and conduct follow up calls to make sure they are taking their medications when they are supposed to. This ensures less denials because the care is at a higher level of quality.
There appears to be a shift on the horizon from quantity to quality. It used to be that, in order to make more money, the doctors would see as many patients as they could. They realized that the more they saw, the more they got paid. They would squeeze as many patients into a day as they could, and usually, the patient would suffer because the quality of care was low. Now, however, with new rules and regulations, doctors have to pay more attention and spend more time with their patients. Of course, this will lead to a lower income for doctors which may eventually lead to less doctors.
It's important for each facility to have properly trained people who work specifically with denials, otherwise reimbursement will not happen. I know, I make it sound so easy. But, what is YOUR facility doing to manage their denials? I'd love to hear your comments!