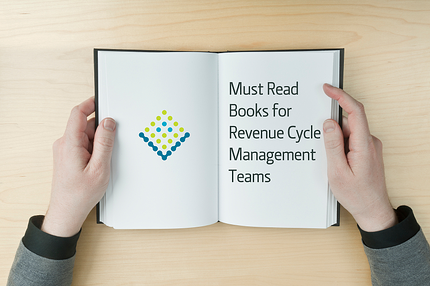 Revenue Cycle Management Teams continue to stare down a monstrous business agenda. System conversions (pre and post), new business platforms (like ICD-10), acquisitions, consolidations, navigating the Affordable Care Act, and compression (shrinking revenues coupled with increased expenses) are just some of the difficult and complex jobs that make up most provider's 'to do' list. No deus ex machina, no silver bullets, and no superheroes to save the day – winning will simply require a lot of calculated (tough) decisions and a lot of hard work.
As it is with sporting events and political campaigns, intangibles and soft skills will play a big role in determining whether leaders and managers within Provider organizations win. So looking at the keys to success for Revenue Cycle Management Teams – and in the category of intangibles and soft skills -- I see three elements that are musts:
Leadership
Change
Change Management
There's lots of ways to get there, but I'd put reading up top as a great vehicle to turn on, develop, promote, nurture, and enhance intangibles and soft skills. For me on the business front, I've used business books to: find inspiration, gain perspective, problem solve, develop my career, and develop strategies to compensate for my own limitations. I've also used business books as a nice development tool for up and coming employees.
For purposes of this blog, I came up with three must read books.
I chose these three books because:
They match up well to the current state of Revenue Cycle Management
They match up well to the intangibles and soft skills I've captured in this blog
At least two of the three books are nice, easy reads
Here's what I've got:
Please feel free to comment or add any of your recommendations. And as always, feel free to reach out to me directly with comments, questions, or feedback.
Phone: 484-459-8723, e-mail: rstein@varohealthcare.com