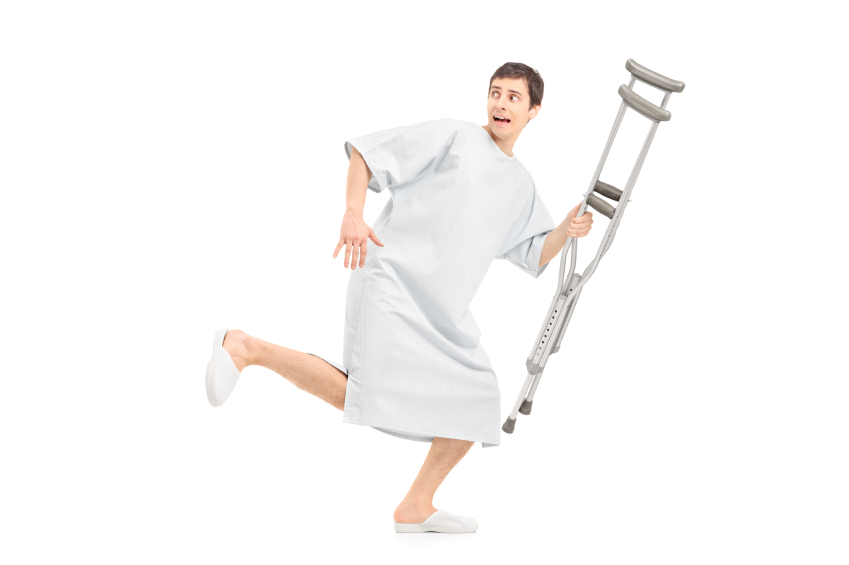 The beginning of each year brings unmet deductibles for a large majority of the patients that you might treat.
This means that each patient must pay a set amount out of pocket until their deductible is met. After that, their insurance will pay your claims. The amount of the deductible varies from policy to policy. However, the most common amounts range from $200 to $6,000.
Knowing this, there are some ways to maximize the collection of your deductibles in the New Year.
5 Ways to Collect Patient Deductibles
Know when you can collect payment for services. Some insurance policies allow preventative services without deductible or co-pay. Others do not allow you to collect prior to providing services. This means that you must review all insurance contracts before you see each patient.

Review all of your financial policies each year. It is important that all of your patients understand their obligations as far as payment and insurance prior to their visit. Always remind your patients about their deductibles for the following year as the current year comes to an end. Go as far as sending letters to patients if you have to.

Always verify whether or not a deductible has been met when you call to verify the patient's insurance. This way, you will know where the patient stands and if you need to collect at that appointment. Doing this may require several phone calls if your patient regularly sees several doctors.

Inform your staff of how to collect money. Your staff should be well informed of all office policies, financial policies, and when to collect payment. When facing objection from a patient, they should also know what to do and say to deal with the problem respectfully.

Make it easy to pay. Offer your patients many different ways to pay their bill. This includes cash, check, charge, or money order. If you can, offer over the phone and online payments. Also, make sure that you have this information posted in several places in the office, including the waiting room and patient rooms.
Online payments are the way to go! Patients just want to go online and make a payment. If you don't have a web-pay portal, it's something to consider – some outsourcing agencies even offer this service (hint, hint!)
The above information should make it easier for patients to pay their deductibles in the beginning of the year. It will also make the process of collecting payment easier and less expensive on your staff. Considering that patient collections are expensive, and that only 50% to 70% of a patient's balance on average is collected after treatment, it is extremely important to make sure your office/hospital has a good payment and collection policy in place. Not all hospitals do this on their own, there are plenty of agencies out there you can outsource this to.
Time of service collections and lots of communication will help to make collecting deductibles easier this year. This is the ideal way to handle payments, but not the only way. When looking at costs to the patient, only 50% of the payments are generally required at the time of service. This means that you have another 50% of billed payments to contend with.
An effective billing process will help to stave collection activity and increase the number of patients who actually pay. This billing process needs to be aggressive to be effective, since over time, the amount you are likely to collect will trend downward. Aim to collect within the first 90 days of billing by sending multiple statements, offering payment arrangements, and make paying an easy process with multiple options.
Ensure that your staff follows the above advice, especially the part about verifying the deductible. This is because insurance frequently changes, thus changing the deductible. As long as you and your staff are prudent, you will spend less time chasing after patients for payments and spend more time treating their ailments.