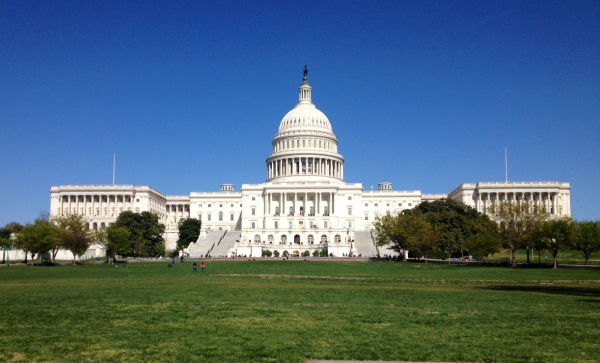 West Chester, PA -- Alyssa DiSalvatore, of VARO Healthcare, sister company to BYL Collection Services, LLC, a first party self-pay collections and third party bad debt collections agency located in West Chester, met her members of the Pennsylvania Congressional delegation to discuss the most critical issue impacting the healthcare professionals.
In a one-day, American Association of Healthcare Administrative Management sponsored conference on Capitol Hill, VARO Healthcare and 100 plus representatives from all across the country met with elected officials from the U.S. House of Representatives and U.S. Senate to discuss, among other issues, the need to work with the industry on making immediate changes to the Telephone Consumer Protection Act (TCPA). Changes to the TCPA are critical because of language included in the Affordable Care Act requiring hospitals to stay in contact with patients once they leave the hospital. Hospital officials can only do this by using new technologies that allow them to reach patients faster and cheaper.
DiSalvatore brought the issue before Pennsylvania's elected officials on Capitol Hill to ask their support for legislation that would allow hospitals to use new technologies to reach patients. The TCPA currently prohibits hospitals from calling a patient's cell phone. With over 40% of homes not having landlines, the inability of a hospital to reach a patient via the number they provide a hospital regardless of whether it's a landline or cell phone is critical to ensuring hospitals keep compliant with the ACA.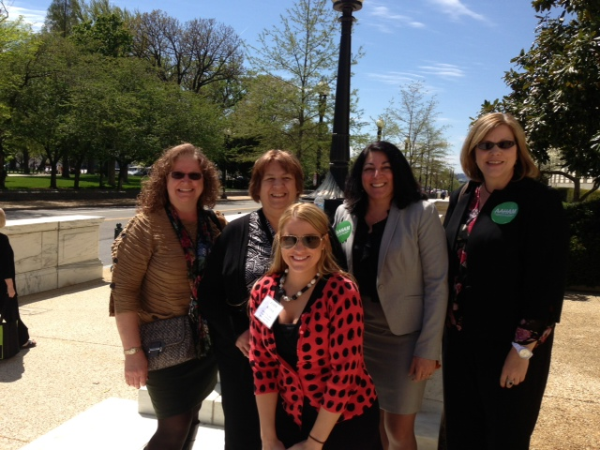 It is time to pass meaningful legislation that allows for hospitals and doctors to provide the care they need to those who need it without having their hands tied by so many regulations that hinder this process. It's time for Congress to modernize the TCPA immediately" DiSalvatore and fellow AAHAM members told Congressional members.
DiSalvatore met with some of Washington's top policy-makers who will ultimately decide the fate of AAHAM's legislative agenda. The list includes Patrick Meehan, Jim Gerlach, and Pat Toomey.
For more information regarding AAHAM and its programs, please visit www.aaham.org or contact AAHAM, 703-281-4043.
ABOUT AAHAM The American Association of Healthcare Administrative Management (AAHAM) is a national professional association of thirty-two chapters and over 3000 healthcare patient financial services professionals from hospitals, clinics, billing offices, allied vendors, physicians and multi physician groups. AAHAM members direct the activities of the thousands of people who are employed in the healthcare industry. AAHAM is the preeminent professional organization for revenue cycle professionals and is known for is prestigious certification and educational programs; professional development of its members is one of the primary goals of the association. AAHAM is also recognized for its quarterly journal, The Journal of Healthcare Administrative Management and its Annual National Institute, held each fall. AAHAM actively represents the interests of its members through a comprehensive program of legislative and regulatory monitoring and participation in industry groups such as WEDI, ASC X12, NUBC and NUCC.