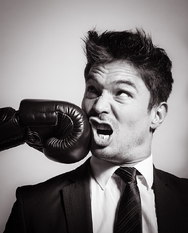 A high deductible plan means the patient is paying more out of pocket expense for health care services. It is a health insurance plan with a high deductible and normally has a lower premium. People pick high deductible plans because the out of pocket premiums are lower and fit into a tight budget more easily. Employers like high deductible plans as a way to save money on health care coverage for employees. However, high deductible plans can have an impact on health care facilities or on a hospital's revenue cycle. The impact is not always in a favorable manner.
Approximately 16 million lives are insured via employer based high deductible plans. Approximately 8 million are insured under the Affordable Care Act plans.
What's the Impact?
1. Fewer people seeking treatment
One of the major factors that will have a negative impact on a revenue cycle is fewer people seeking treatment. If a person cannot afford the initial upfront cost of a health care service; the person will wait to seek medical attention. Health care services could see a decline as fewer patients chose to utilize different services. People will wait until seeking medical treatment is absolutely necessary or in some cases people just skip medical treatment. By waiting, health care facilities are no longer seeing an influx of revenue for services performed. The reduction in services can have a lasting negative effect on health care facilities.
2. Increase in uncompensated care: Bad debt and charity care
People who wait to seek medical treatment may end up in the emergency room or urgent care for health care services (unfortunately, a lot of patients turn up there without insurance, too). Patients who could not initially afford to seek medical treatment will not be able to financially cover the visit to the emergency room. The amount of bad debt caused by high deductible plans could end up costing health care services more as bills go unpaid. Patients who cannot or will not pay for medical services due to the high deductible plans causes a major cash flow problem for health care providers. The amount of bad debt from unpaid services will show negative results in the revenue cycle.
Find a collection agency, like BYL Collection Services (VARO's sister company), who are healthcare industry experts when it comes to collecting debts from patients.
3. Inability to maintain adequate cash flow and profitability
It's going to be tough to attract AND maintain quality employees, as well as fund modernization and capital equipment purchases. Access to capital markets is going to change, which means the ability to borrow and meet existing (and potential) bond covenants will suffer. This will greatly impact whether your organization will remain relevant.
How to fix it?
1. Education and scripting
The best way for a health care facility to keep patients returning for necessary medical services is with education. A health care facility that spends money on educating patients can help in maintaining a positive cash flow during a revenue cycle. Hospitals and other health care providers need to make certain that the patient understands the full financial obligation of services performed.
By working with the patients for health care services a facility can continue to operate in a normal manner and reduce bad debt. Many patients do not understand the basics of their health care plans; encourage communication throughout treatment or services. A health care facility that can offer resources in helping to pay for medical services will continue to have an influx of patients for medical treatment.
Value your patient access staff!! This department, unfortunately, is known for being the most under-valued and the lowest paid within the revenue cycle. It's super important to communicate with your staff the difficulty in dealing with multiple insurance plans and services. Educate the revenue cycle staff on the difficulty of capturing accurate information from patients.
A survey completed by Carnegie Mellon University of household healthcare decision makers found that only 14% understood all four concepts: co-pay, co-insurance, deductible, and out-of-pocket maximums. That means 86% do NOT understand these concepts – so what percentage of patient access understands them?
2. Payment Plans
Another way for a health care service provider to combat the negative effects of bad debt is through the use of payment plans. This seems like a no-brainer, but I recently received a bill from a hospital and a payment plan wasn't an option (per the bill's instructions). Unless it was, but I had to call first to find out? Either way, the statement should have a payment plan as an option.
A payment plan will allow the patient to spread out the cost of services over an extended period of time. Payment plans have both negative and positive impacts on a revenue cycle depending on how the implementation process is handled. A facility needs to be prepared to handle the payment plan option.
The positive side of this type of option is receiving payments for services performed (rather than it rolling to bad debt because a patient is unable to pay). A patient who is allowed to spread the payments out over a period of time is more likely to pay for medical treatment. The payment plan option will help ease the burden of the medical treatment which means more people could seek health care services. Accounts can be set up with self-pay options and automatic withdrawal options which will help in bring funds into the health care facility.

VARO Healthcare has a MyBalanceOnline web-portal where patients are able to view their statements, set up e-statements, and negotiate payments (within set parameters).
Utilizing VARO's MyBalanceOnline patient web-portal allows clients to see payments in real-time. It's synced to VARO's collection software and payments are reflected immediately.

The negative side of this type of option is waiting for payment, of course (better late than never…). If a patient cannot financial afford a large payment amount due to financial burdens; a smaller payment amount will have to be implemented. Smaller payments for services performed may have to be spread out over a longer period of time in order to receive full payment. The smaller payments result in less revenue coming in on a monthly basis.
The billing department will see an increase in the paper work with the implementation of payment plans. A provider will have to send out payment notices or late payment notices. The increased paper work will result in an increase work load which will cost the health care service more in employee hours.

E-statements come in handy here to save on letter expenses! VARO has this option for clients' patients.
3. Health Savings Accounts (HSA)
A health savings account (HSA) is a tax-advantaged medical savings account for taxpayers who are enrolled in a High Deductible Health Insurance Plan. Funds in these accounts will not be subject to Federal Income Taxes or state taxes. The funds in your HSA account can be used to pay for deductibles associated with eligible services. It's important patients understand they have this option (in most cases), and they utilize this feature.
In order to qualify for an HSA, the plan must have the following deductibles:


4. Review charity care policy
How long has your charity care policy been in place? Maybe it's time to review it and make sure your policy precludes discounts for balances after insurance. Do you limit your charity care to patients that only reside in your primary and secondary service areas? And lastly, does your policy follow a sliding scale? It's important your policy addresses presumptive charity care and a CLEAR understanding with finance and reimbursement the classification of both bad debt and charity care.
Bad debt = patients that appear to have the ability to pay, but do not or will not pay
Charity care = patients that lack the financial ability or resources to make a payment. Typically, organizations would not normally expect to be paid.
5. Price transparency
Price transparency is simply removing the mystery for patients. It's basically information that is readily available information on the PRICE of HEALTHCARE SERVICES and allows patients to choose the providers they use.
Conclusion
There are many more ways to help high deductible plans within the revenue cycle, such as financial counseling, point of service collections, and many more. The growth of high deductible plans is only going to continue to grow over time. Healthcare providers must continue to provide quality care to their patients and continue to enhance financial practices to flourish an ever changing environment. VARO Healthcare can certainly help preventing bad debt for accumulating, assisting in charity care applications, and payment plans, refunding overpayments to patients (to name a few). We can catch all that falls throw the cracks from the registration team, because we know it happens. Those people are always super busy! Take some of the responsibility off you, as a healthcare provider, and think about outsourcing.