As more regulations affecting revenue cycle management continue to roll out, such as the implementation of ICD-10, the pressure and cost of maintaining effective internal teams is rising. As a result, healthcare CFOs have more reasons to panic about how to be a successful leader than ever before.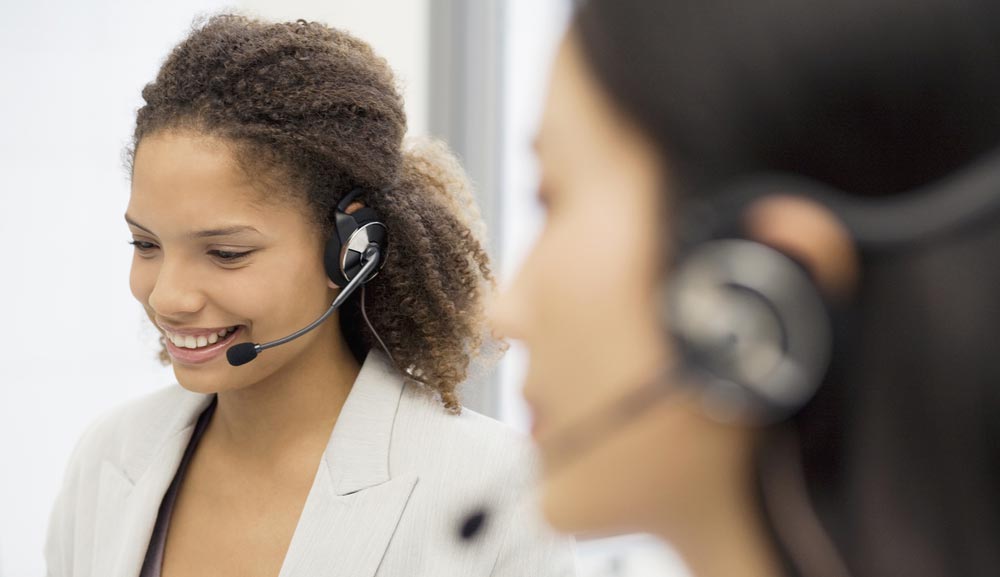 Specifically, CFOs and other healthcare executives are faced with burgeoning profit pressures and are increasingly responsible for implementing strategic plans and systems that combat the growing number of unpaid patient bills and denied insurance claims. The Consumer Financial Protection Bureau reports 49.2 million Americans with documented credit scores have unpaid medical bills- that's almost 20% of the credit score having American population!
With so many "bigger picture" strategic responsibilities demanding attention, many C-suite healthcare leaders are beginning to panic. 2015 is already shaping up to be a pivotal "make it or break it" year. If your hospital needs to stabilize revenue streams, raise new streams of capital or eliminate costly inefficiencies, the year might feel like it's already slipping through your fingers. It's almost June you know. As in, Q2 is practically over. But before you go getting all dramatic, you need to know you have expert resources and affordable revenue cycle options that will not only help you avoid a disastrous 2015, but have potential to make it one of your most stress-free and profitable years yet.
Now is the time to consider outsourced revenue management services so you soar through June-December solving for the expanding strategic responsibilities of your role instead of micro-managing ill-equipped or ineffective internal patient accounting teams.
Outsourcing your revenue cycle activities will help you streamline the patient pay and 3rd party payer process, swiftly identify and address any problems and optimize your patient and insurance payment revenue. Many hospitals with growing insurance denial problems are now outsourcing denial management services as well to avoid profit paralysis caused by a growing and staggering number of denied insurance claims.
Here's a quick glance at 5 ways outsourcing revenue cycle services can maximize your revenue:
Fills the gaps. It's a challenge to find knowledgeable, experienced, and/or capable talent to perform and keep up with fast-paced and evolving revenue cycle needs and techniques. Outsourcing can fully take the place of those internal needs or fill in gaping holes/capabilities in your staff to ensure the highest quality performance and revenue results.

Eliminates concerns of inefficient staff. It's seldom that 100 percent of full-time staff are fully productive at all times during the day. Inefficient staff can present an even more costly challenge for medical service providers, given the overabundance of information that is required to be learned. Billing and coding errors, revenue gaps and delayed or rejected reimbursement claims are just a few that can be devastating to a hospital's financial stability if not properly addressed.

Minimizes HR concerns. Outdated policies and procedures are among a healthcare organization's most prominent deficiencies. As a result, understaffed departments face a heaping plate of responsibilities they simply don't have enough time in the day to fully complete. And it's no surprise, this is when costly human errors most frequently occur . Updating staff policies and other organizational necessities easily get put on the back burner. Outsourcing revenue cycle services to a 3rd party Business Process Outsourcing company (BPO) minimizes and eliminates unnecessary HR responsibility burdens allowing increased focus on optimizing other more lucrative areas of the organization.

More cost efficient. Outsourcing translates to healthcare organizations only paying for the services that they need, without recruiting, salary and benefits costs of hiring full-time talented staff. Some might call that, "pay only for what you need". Other might just say, "brilliant, where can I sign up?" We recommend the latter response.

Addresses financial performance problems. If you work for an organization that is required to or offers necessary charity medical services to your community, AND you are dealing with unpaid patient and payer medical bills, you're getting hit from both ends. While charity care services are often needed and provide a valuable benefit to the less financially fortunate, they can put a significant strain on the organizations responsible for administering "free" care. If you keep your revenue cycle activities streamlined, systematic and profitable (all direct by-products of outsourcing), you can take control of your cash flow and your organization's' financial health and stability.
Outsourcing revenue cycle services may not be a magical silver bullet, but it will certainly be a tremendously advantageous shift for healthcare CFOs who would rather focus their limited resources on the strategic needs of a quickly-transforming role. Outsourcing opens up physical bandwidth and mental capacity for critically important tasks like ICD-10 preparation while also giving leadership time and freed up budget to tackle any number of organizational obstacles or opportunities.
Organizations that are relying on existing staff are struggling more now than ever before as the realities of "being spread too thin" are exacerbated by the impending and imminent threat of a post ICD-10 and ACA landscape. Hospitals and practices that capitalize on the affordable and effective expertise of revenue cycle outsourcing companies will quickly rise above organizations who don't.
It's easy to be fearful, to worry, to complain and delay - but it's hard to recover from the consequences of inaction. Instead, overcome the urge to delay. Don't press pause on the success and financial stability of the company you've been hired to lead. Be bold, be brave, and be the success story your competitors and colleagues read about in trade journals and hear about at conferences for years to come.