The Headaches of Healthcare
As the CFO of a hospital or healthcare organization it's easy to become overwhelmed by the changing industry landscape and fast-moving regulatory shifts that affect the financial outlook of your company. And for good reason. Your livelihood and the livelihood of those within the organization depend on your expertise and ability to ensure the company is financially sound. Ever wonder whether others in your position feel a similar burden of responsibility or if possibly you're the only one losing sleep over healthcare financial management? Rest assured that you are not alone experiencing this daily stress. Your perception of the situation might be bleak- but it doesn't have to.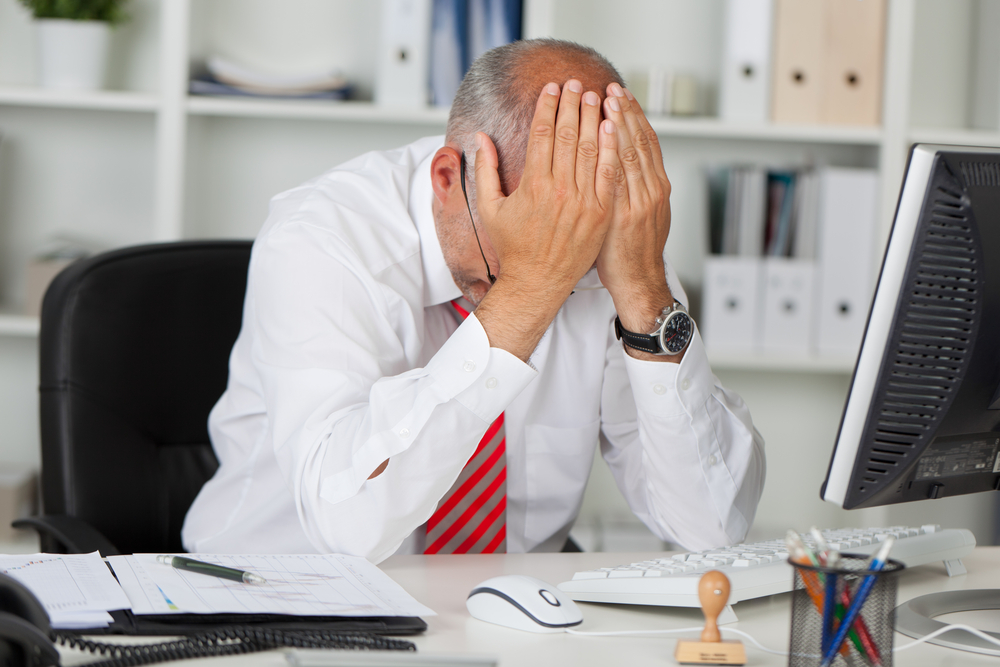 Healthcare CFOs have access to Business Process Outsourcing (BPO) companies (aka Centralized Business Office/CBO companies) whose sole focus is alleviating some of this stress. By providing services that help you maximize patient and insurance receivables owed to your organization and at the same time drastically reduce your annual expenses, CBO Companies are helping CFOs nationwide create a better financial future.
There's a good chance you're working for one of the thousands of healthcare organizations across the country that's currently understaffed or unequipped to adequately manage the growing challenges and obstacles of modern healthcare. If so, you're probably all too familiar with the difficulties caused by:
Patients and regulators demanding pricing transparency
Inefficient POS collection processes
Lower insurance reimbursements courtesy of The Affordable Care Act
ICD 10 complexities like back-logged insurance claims and undertrained staff
At times you might find yourself questioning whether or not the increasing headache of healthcare financial management will ever dissipate. And while it's unlikely things will ever go back to "the way they were", certain things remain the same:
Your role within the organization is of paramount importance and your time is best spent making the organization financially stronger.
CBO companies offer CFOs a way to stop worrying about the "small" stuff and focus on the financial decisions only an executive can make- things like how to make the organization attractive for a lucrative merger or acquisition.


BPO companies make healthcare more profitable
They understand that a goal of every healthcare organization is enhancing the quality of services they offer while decreasing administrative costs and unnecessary expenditures through streamlined business processes. Here's why outsourcing business processes to an expert 3rd party makes sense:
1) Maximum Patient-Pay Collections, Insurance-Found/Payer Collections
The most successful CBO Companies require their collection representatives to get advanced negotiation and customer service training. Additionally, it's important to find a company that has its own insurance team specially trained to work with insurance companies. The right training equips A/R representatives and insurance reps with knowledge and skills to uncover and obtain owed insurance and recover patient-pay revenue due to your organization. Healthcare organizations benefit greatly from high-volume calling technology used by outsourced partners to maximize the effectiveness of both inbound and outbound calling campaigns, improving performance. Their creative and resourceful ways of obtaining early-out collections ensure optimal payment results and often they have specially trained IT professionals who pull together all of the essential technologies to provide you with real time reports that help you make informed financial decisions.
2) Patient Satisfaction = Patient Retention = Revenue Stability
Generally speaking, nobody really likes paying healthcare bills (or any bills for that matter!). Handing over hard-earned money to manage one's health is often frustrating (at best) or even devastating depending on the patient's circumstance. This is why exceptional customer service is critical to effectively managing front-end collections. Reputable Healthcare BPO Companies value your brand as much as you do and treat patients with supreme respect and empathy, the same standard of service - if not better! - you proudly administer within your organization. When patients feel valued and treated like people (not dollar signs), the opportunity for patient retention increases. The best outsourcing vendors implement unique strategies that improve patient satisfaction through strategic conversations underlined by kindness and understanding. And in an environment of price transparency and healthcare consumerism, your quality of customer service can set you far apart from your competitors.
3) Reduces the Expenses of Having Internal Staff
Recruiting, managing and compensating an internal team of any kind demands significant time and financial resources that can be difficult to justify. Outsourcing revenue cycle tasks can replace your internal staff for a fraction of the cost. In turn, you can either permanently reduce the size of your staff, or, displace current resources to areas of the business that need attention. Is paying an internal staff to "chase down" patient and insurance revenue the best use of your precious financial resources? You can probably think of 50 ways the savings could be reallocated across the organization. In Tennessee HFMA's recent article, "Cost Reduction a Tough Job for CEOs", Liz Kirk, Vice President of Cost Improvement Solutions at Strata Decision, says CFOs can no longer maintain or grow margins by focusing on the topline alone.
"Reducing operating expenses is the only way to preserve margin," she says.
And Healthcare BPO Companies can reduce more than just A/R costs. If you're paying for statement generation or payment processing services, these often come as free, value-adds to your overall outsourcing fee structure. By removing these operational expenses you can start focusing on what's really important: remarkable, reliable and reputable patient care.
Easy Next Steps
Outsourcing revenue cycle responsibilities is making hospitals, physician practices and medical device companies more profitable. Attention to improved patient satisfaction is a vital piece of this equation. Make sure your A/R staff or current BPO company is saying the right things to deliver exceptional customer service: