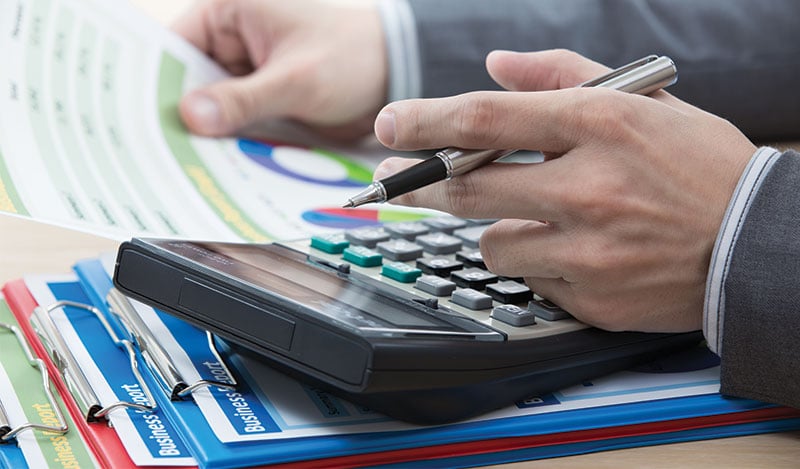 As a large healthcare organization, your primary responsibility is premier patient care… we get that. And with Medicare reimbursements now tied to patient satisfaction scores (courtesy of none other than the Affordable Care Act), the emphasis on quality of care and patient happiness is more important than ever before.
The Blame Game
So, when patient satisfaction reports start indicating that patient care is below average (which is happening nationwide), the finger pointing inevitably ensues and it's no surprise that the executive team could ultimately be blamed. But wait, you're the CFO. Why would you be accountable for poor patient satisfaction scores? And while it's true that you're not the one delivering patient care, the decisions you make about the organization's financial management and revenue cycle operations directly impact the doctors, nurses, and healthcare staff who do. You're the guy pulling the levers that determine the organization's new-hire compensation package and whether or not new cutting edge technology or equipment will be purchased. The quality and experience of your medical professionals as well as the tools at their fingertips deeply affect quality of patient care. So yes Mr. CFO, when the finger pointing begins, run for cover. Not interested in playing the blame-game? 100% understandable. Thankfully business process outsourcing companies are providing cost-effective and expense-reducing outsourced revenue cycle management solutions that can help you optimize every dollar of the organization's budget and positively impact patient satisfaction in the process.
Which Begs the Question- HOW?
What can Healthcare BPO companies do externally that can't be done in-house? How can they increase revenue and decrease expenses? And more importantly, how much control must you relinquish to produce said benefits?
Early out companies relieve a healthcare institution from a myriad of revenue cycle responsibilities like patient and insurance collections, statement generation, and payment processing. Hospitals, medical device companies and large physician practices that handle these tasks in house not only have to manage the financial overhead burden associated with them, but also have to mitigate the patient dissatisfaction risk factor. Chasing patients and insurance companies for monies owed is no picnic- have you ever met a patient who enjoys paying bills? Insurance companies have become experts in finding creative ways to avoid timely reimbursement (or reimbursement at all!) and if you're anything like the thousands of healthcare executives nationwide, transferring these extra healthcare headaches to someone else is a pretty tempting idea. But it's also a lucrative and financially sound idea, so what could be stopping you? With all the challenging, even difficult decisions that confront you on a daily basis, choosing the right BPO provider doesn't have to be one of them. In fact, the right first party company won't just make your job easier, they'll make you look even more resourceful, strategic, and dare we say, intelligent! .

Here are 3 steps to hiring the right vendor for your organization:
1. Don't underestimate the impact of training and expertise
Let's face the facts; customer service reps aren't always so great at well, customer service. They hold the power to make or break a brand, and a poor customer service experience extends far beyond just one patient. A customer service employee having an off day -or an off year!- could become a dinner conversation topic for weeks to come. Asking patients to pay up is a delicate conversation and one that must be approached with empathy and professionalism. But it's not enough to simply respect patients- they actually have to get them to pay. Plus, interacting with insurance companies who owe additional reimbursement monies requires patience, time and a certain level of wit that is best taught by expert negotiators.
That's why your best option is hiring a company equipped with a negotiation training team that can teach the importance and advantages of compassionate, respectful, empathetic and clever communication. The most effective BPOs have a team dedicated to patient collections and a team that specifically handles the wonderful world of insurance collections. Resolving billing disputes, explaining statements, resolving past due balances, determining the best repayment method and navigating the web of insurance logistics can be challenging. An expertly trained team effectively conquers those challenges.
The best outsourcing companies care just as much about your brand, image and patient satisfaction as you do. And when choosing the right partner for your organization, this is a non-negotiable.
2. Demand a Guarantee
If you're putting your trust and revenue cycle activities in the hands of a first party vendor, you deserve a guarantee of success. In other words, they need to get you more insurance and patient payments than you're able to get yourself. A reputable partner should have no problem adhering to the "we don't get paid unless you do" philosophy.
Watch out for companies that make you pay upfront- that puts you at a disadvantage and starts off the engagement with a certain level of skepticism and anxiety.
The best revenue cycle outsourcing partners have people, technology and experience that get results- and they're confident they can get the job done.
3. Can They Do More Than Just Make Phone Calls?
Unarguably, the patient and insurance call center is the foundation of A/R activities, but a call center alone is not enough. How does the patient get their statement? Who actually handles the payment? How does the hospital get its money? Effective companies deliver a suite of revenue cycle services so you can truly "hand off" the process. Choosing a first party solution is a big decision- don't complicate the decision by picking a company with limited capabilities. The right partner offers services like:
Detailed Reporting
Detailed, real-time reports make your job easier. Account segmentation reports indicate high-opportunity accounts. Forecasting reports give you a clear picture of how you can expect A/R revenue to increase. Call activity and collection reporting give you the confidence that the vendor is actually working diligently to increase that revenue. The right outsource partner will readily provide this reporting free of charge.
Webpay/Patient Pay Portal
Don't you want to give patients every possible opportunity to pay off a bill? Without an online pay portal, patients are restricted to paying during business hours and that just isn't convenient for everyone. Not only does this limit your ability to collect, it diminishes patient satisfaction. Companies like VARO Healthcare can provide a 24/7 Web Pay portal branded like your organization and linked to your collection software. Patients can set up monthly payment plans, one-time payments, and e-statements, anytime they want to, on their terms.
Statement Generation
Your BPO company should have the ability to generate statements under your organizations name. This ensures the patient knows no difference and that statements are sent out at the same exact time, every time. Additionally, services like Private PO Box lockboxes for collecting payments under your organization's name as well as patient processing add tremendous value to the revenue cycle management process.
Making the Right Decision
Choosing a healthcare BPO isn't brain surgery, but it's a decision that can significantly impact your bottom line. Knowing the possibilities and options available to you can be the difference between a successful or mediocre outsourced relationship.